Okay, it might not qualify one hundred percent as a photo essay, but each time I thought about posting these photos that's the phrase that came to mind.
A couple of weeks ago, the same time I took the Cathedral Basilica photos, I ended up cruising down one of our major roads, Kingshighway, taking about a billion photographs. (Someone else was driving this time) There are plenty of homes and buildings that intrigue me in the city, because they're not the same old suburban architecture that I see every day. They have a history, a style.
Because Kingshighway is so long, you can start down by the cathedral on Lindell and drive toward the highway, and watch how the economic lay of the land changes. If my alleged "photo essay" doesn't necessarily tell a story, it does follow a path and chart its overall change.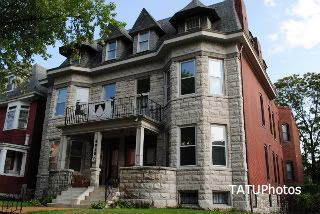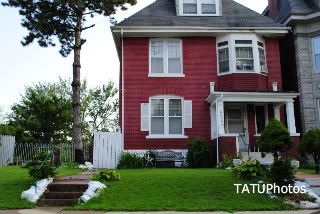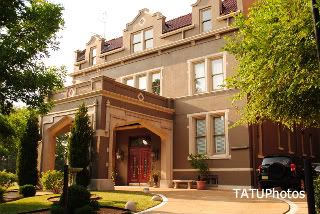 As the buildings began to show signs of disrepair, I caught this one and noticed after I uploaded it the strangeness of the side facade: the windows were bricked over. I'm sure it's not uncommon, but there's something almost spooky about it. Why did they do it? Also, how cool are the patterns created by the weeds/vines/ivy (I don't claim to know plants) crawling toward the roof?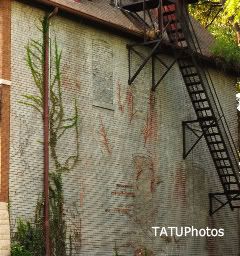 Have I mentioned I love brokedown buildings?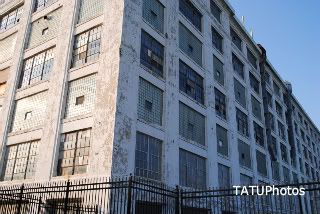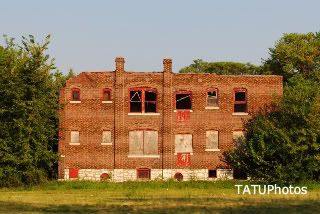 Things began to get colorful:
I only noticed again after the fact that inside the doorway of this building, someone has painted a likeness of a man (I say, Tupac):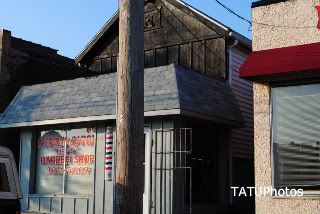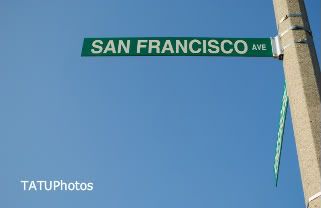 As I try to branch out from doing solely nature photography, I'm thinking architecture has caught my interest the most so far. I can't get enough of seriously run-down places, but beautiful structures--like palaces or cathedrals--are just as fascinating.
The key, now, is to find those cool places and then stop taking pictures from a moving car...