As I've mentioned before, it's "the thing" nowadays to do photo shoots with vintage results. I'm no hipster, but still I've been inundated with images of unnaturally blissful couples floating in New Hampshire fields after taking their vows by a lake at dawn - you know, the whole postmodern wedding schtick. And the photos themselves almost always have that vintage appeal. I know one day there's going to be a huge backlash against this, especially since there's something so very pretentious about it - no, ma'am, you did not get hitched in 1972 - but still and all, I've wanted to try it out.
Don't get me wrong. The idea of being a wedding photographer gives me the shivers. One day a friend of mine suggested I look into it, then quickly realized, "of course, then you'd just be pissed off all the time." She is correct.
However, I've kinda been pulling my hair out because I would still like to try the effect - my cousin graciously agreed to submit to a photo shoot when the air gets coolor, hopefully dragging boyfriend and doggie along, and I think she'd really like a vintage look on some of the shots. But how to do it? I can't afford freaking Photoshop!!
Wellll, that's what Google is for. I found a website (
http://www.rollip.com/start
) that lets you apply a good forty different types of styles to photos from your stash, including "classic" and "vintage." And they have several sub-types of them as well. And it's free. You have the option of purchasing prints, but ah, I just right-click and save.
One of my longtime friends got married in May, so I of course applied the vintage style to the pictures I took there. Hee hee.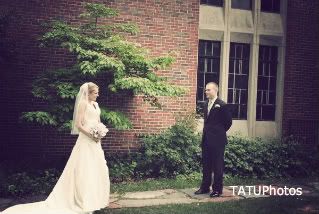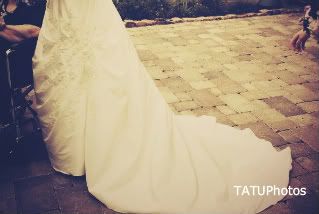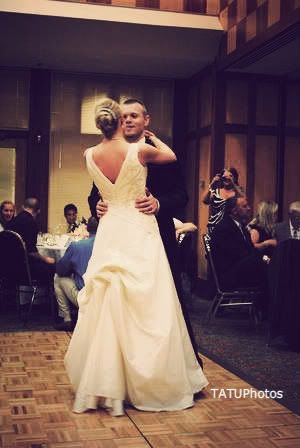 Not bad. Not bad at all.