I did a lot of things while in California, and I mean a LOT. Each could have its own post here but I don't have that kind of time or strength so, here in one post is a menagerie of many of the places I went to and experiences I had.
My first week I went to the John Muir Woods and Aquarium of the Bay, as you've seen. I also went to the California Academy of Science in San Francisco (and drove myself there!). The Academy boasts several large atractions, including an aquarium, a planetarium, a living roof, and a rainforest. (They also have a cafeteria that serves a dozen different styles of food and you can get anything and everything you want. My recommendation: the baked mac 'n cheese)
I went to the aquarium first.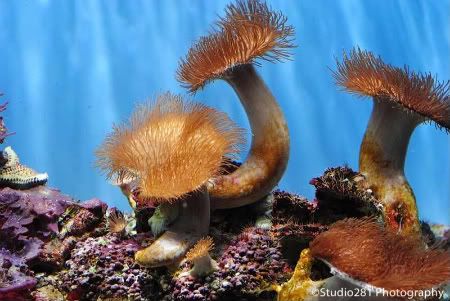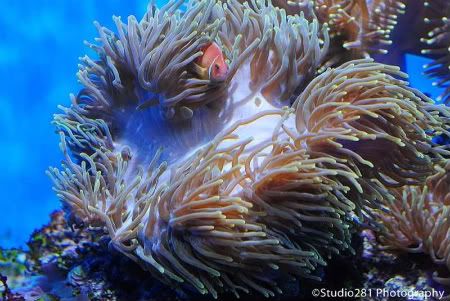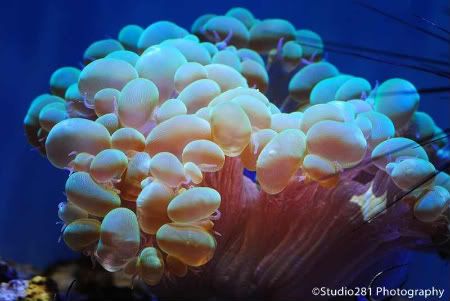 Can you find Nemo? I can!
I have decided that anemones are my second-favorite underwater creature after jellyfish. The way their tendrils undulate in the water is mesmerizing, and though I know they're alive, it really makes them seem
alive
. And though there was a scuba diver in the aquarium tunnel, he wasn't swimming with the sharks - just cleaning the glass.
What made photos of the sea life possible was my 50mm f/1.8 lens, a prime lens (meaning it has no zoom) that's also known as a fast lens, because at f/1.8 you can photograph in low-light situations with virtually no motion blur. The trick is getting the focus right.
That
takes practice.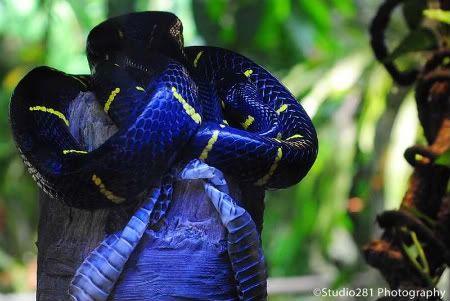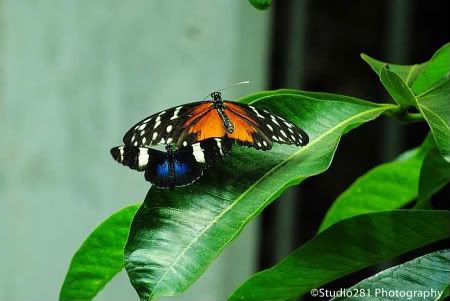 There were reptiles on the lower level of the circular rainforest (but, sadly, behind glass), and on the upper levels, mostly butterflies and birds. The rainforest was actually a composite of several different types of rainforests and jungles in the world; it was very well put together.
Later in the week I visited the John Muir National Historic Site - his house - either in or near Martinez, California. I took lots of photos inside but the best are really of the house itself. I love the planning of planting the palm trees out front symmetrically with the house, and as you'll see they're visible from the bell tower, again, almost perfect symmetry.
A word about palm trees. So yes, they're fascinating for a person from the Midwest. But the co-worker who picked me up from the airport told me they are actually a part of the grass family. I think I knew that once upon a time, but forgot for my own sanity, because really, that is One. Big. Blade of grass.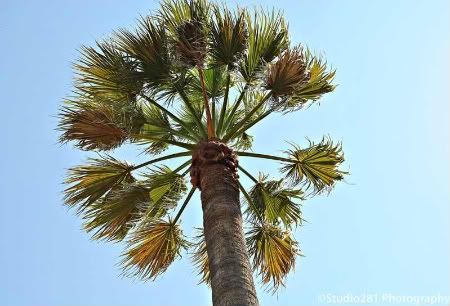 The same day, I visited a friend of my employer at his house, a really, really interesting man who allowed me to photograph his beautiful backyard. The Bay Area was just overflowing with gorgeous flowers of all kinds in May, just literally everywhere you looked, and his property was no exception.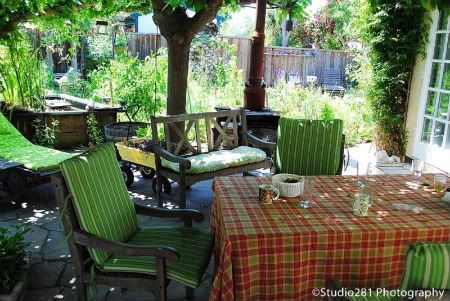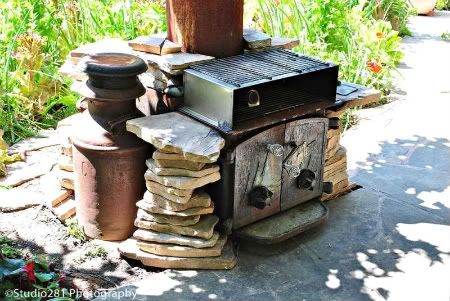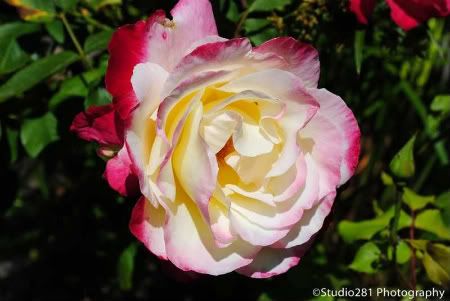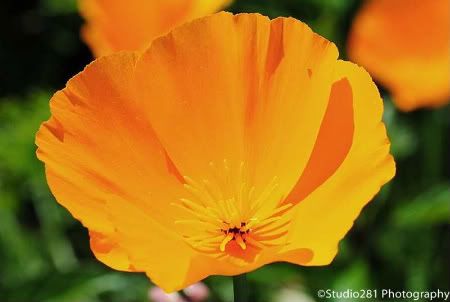 The last flower is a California tufted poppy, and I think the poppy might be the state flower. I think they're so cute. I found large volumes of them cultivated in circular medians in the suburbs of Berkeley, but never had time to go back with my camera. :-(
Okay, so, still the same day, I visited the SS Red Oak Victory, a ship docked in harbor in Oakland, built during WWII and probably by lots of Rosie the Riveters. When I went inside to the lower decks, it was like being in an awesome X-Files episode. (And yes, only fans will know what I mean...)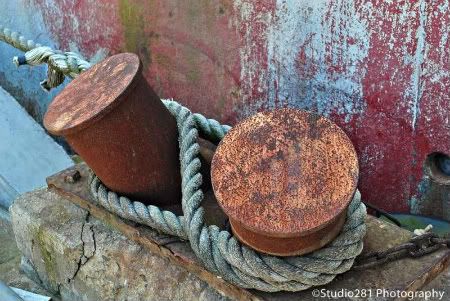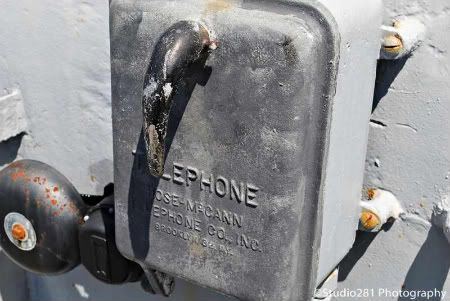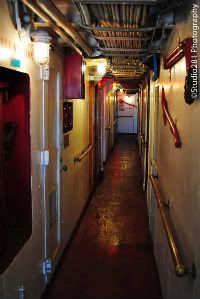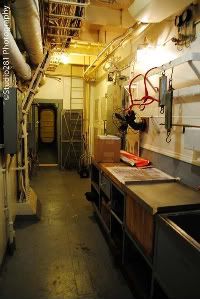 A few days later I managed to make my way to Tilden Park in Berkeley, a regional park that has plenty to offer including a lake, steam train rides, and incredible panoramic views of the bay. The morning I went I didn't have lots of time, and it's a really big park, so I dedicated myself to the botanic garden.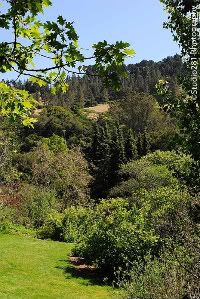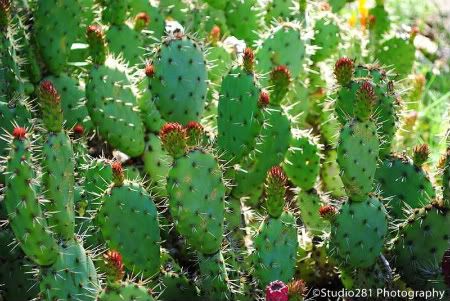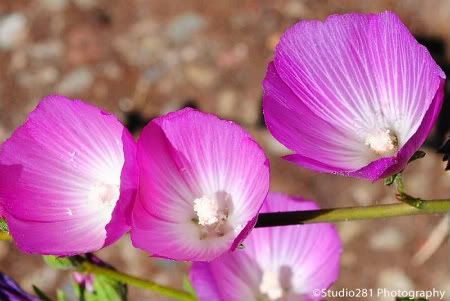 Those were the first cacti I'd ever seen in real life! =)
There's still more to show from the trip. I stopped along the way lots of times and took photos of vistas, and I spent a good afternoon in San Francisco during my last week and took a bay cruise (in the rain) which got me up close to the Golden Gate Bridge and Alcatraz Island. So those will come eventually, never fear.