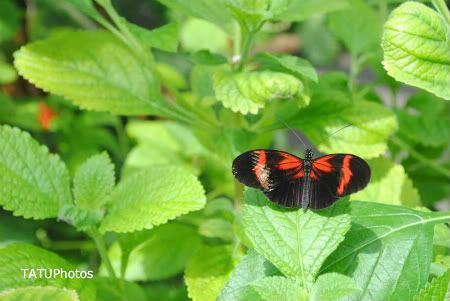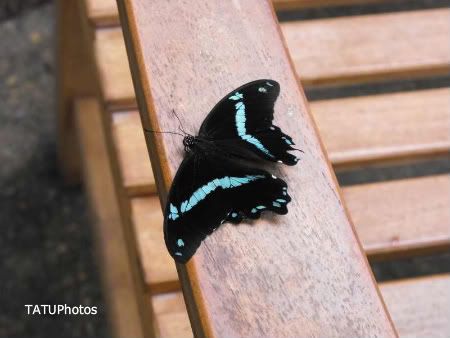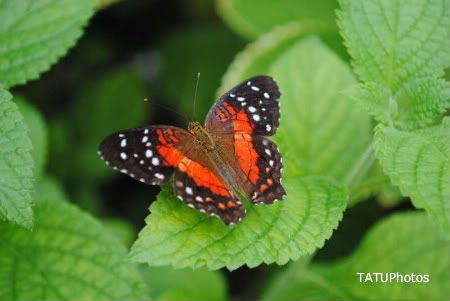 I went to the Butterfly House last Saturday, for the second time so this is a compilation of both visits. Talk about needing a fast shutter. Somebody needs to teach those suckers how to land! There are plenty of flowers for food in the arboritum, but 95% of the butterflies this time around just wanted to zoom around like they were on crack. I didn't really have fun because of this, not like last time, when they were way more calm.
Also, I don't like that choosing a specific mode on my camera disables certain features. I obviously didn't have time to sit around manipulating the shutter speed, so I moved the dial to Sports mode. Which meant I couldn't change the white balance, or the exposure compensation. That's whack.
Oh! And a paper kite (the first type of butterfly pictured) LANDED ON ME. On my camera strap, to be exact. I made sure not to put on any perfume or lotion that day because they're attracted to strong, sweet scents. But this thing AMBUSHED ME. I freaked out, obviously. You're forbidden to touch the butterflies or swat at them, so I was positive it was just gonna sit there and stare at me with its bulbous, expressionless eyes until I was forced to break the rules. Thank God it was on my strap, because I pulled at it in my crazed state and the paper kite promptly flitted away. Two ladies saw me, but they pretended not to.
So yeah, now you know. I don't like bugs. At all. Wild butterflies hate people; the crazy ones in places like this will
eat you
.