Just a couple of photos to share. I have been known to lament how I, due to work, was missing the sunsets now that they are great. Last week I for no good reason had my camera, and totally drove off-road just to get this: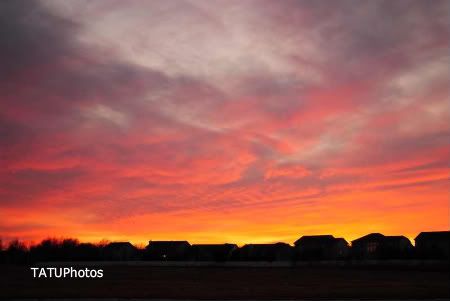 On the way to one of the parks I photograph, there's this amazing (old!) property that I just want on film, but it's by an intersection with roads that have NO pull-over space. The day I went to photograph the snow, I was feeling bold and there was no one behind me, so I managed this:
So idyllic. Too idyllic, really.
So I have my telephoto lens and went to the zoo today with my best friend who came in town this weekend. I will be posting many photos soon, the photos I should have had last summer but, of course, my Fuji just up and broke.
Exciting!!