Last weekend an event was held at the Old Courthouse in downtown St. Louis. First, let's get the architectural photos out of the way:
The Courthouse, no longer in use as a part of the justice system, is now a museum open seven days a week where you can get your history and stirred feelings of patriotism for free.
But last Saturday, the National Black Tourism Network hosted a reenactment of the last slave auction. The last slave auction in America is believed to have been held right on the front steps of our esteemed Old Courthouse, and in fact, the reenactment was abruptly ended by a mandate forcing the auctioneers to end all activity and the costumed actors making up the nineteenth century crowd to scatter. Before that, however, lives were ripped apart in the retelling.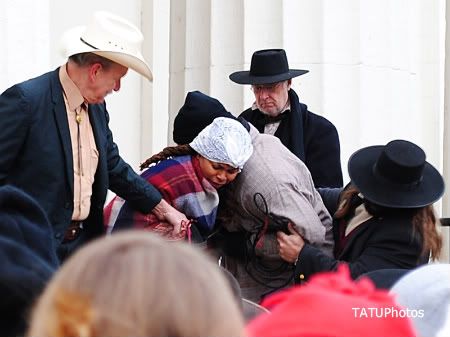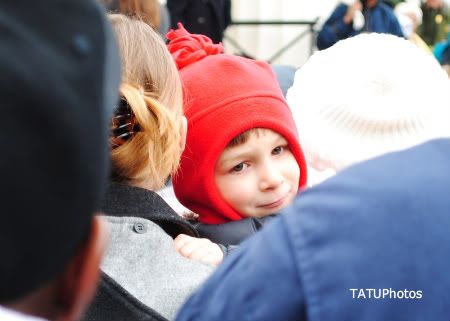 A lone protester cried out to the gathering crowd before the event began. He was angry that slavery in any form was being depicted here and now. He shouted to the African-Americans that we are still divided as a nation, that blacks are not really free. Without offering any thoughts on how to fix this alleged problem, he instead focused on how happy whites must surely be to see blacks in chains once more, where surely they feel we belong.
His notions are interesting, but tired. Do you have a job? No matter; you're still a slave. Own a house? Still a slave. Drive a car, spend hard-earned money, take vacations? Yup, still a slave. See, no matter what you do or how you live, fear not -
you will always be a slave
. The perfect mindset, really, to ensure that the old wounds of hundreds of years ago never heal. One would think the person spouting such nonsense would not be black himself.
Yes, there were slaves on the courthouse steps that day. And one of them got away.