Alright, I know I should be knee-deep in more photos from California, but in all honesty I
did
return last Friday and I
did
turn right around and zoom north in my trusty car to my best friend's birthday party. I brought my camera half as habit, half with the idea that I'd snap a few candids. But what I ended up with was a sort of photo essay. About the day, about the party, the people, and about the gorgeous scenery that it's easy to forget about when you're on the beach or in the bay or headed toward a national park.
So I trundled along I-70 west for a couple of hours, then veered north on 63 for another hour. It's when I got to 36 west that this begins. For what did I spy but huge clusters of wildflowers, as yet un-mowed, still growing free as in the time before humans.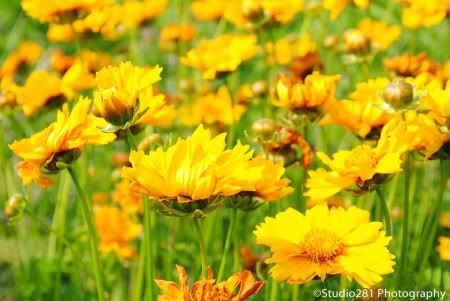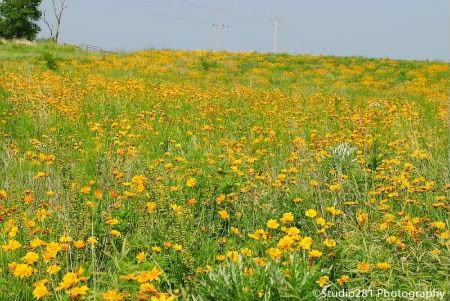 Even better were the the patches of daisies growing along the side of the road as said roads turned to gravel and houses were hard to find.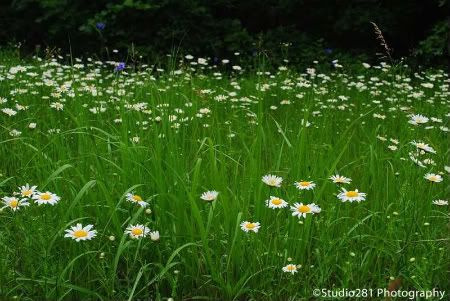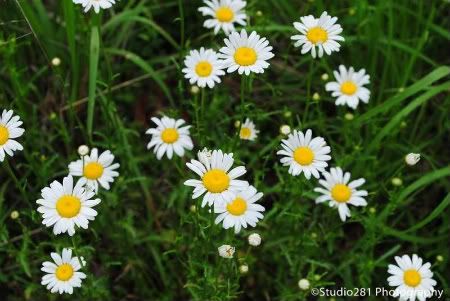 When I arrived at the homestead (admittedly about an hour and a half late - not my fault!) the extended family was already gathered under one of the large trees on the property, in the shade, trying vainly to escape the heat of the day. It was a typically "summer" day in Missouri, hot and muggy, with an annoying wind that did nothing to cool anything down; except that it was June 4th, and it's not usually 97 degrees in June. Oh well. We're used to it anyway. :) And we had a birthday to celebrate!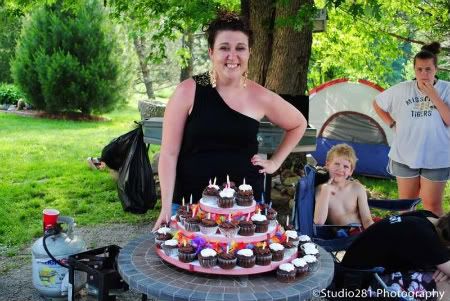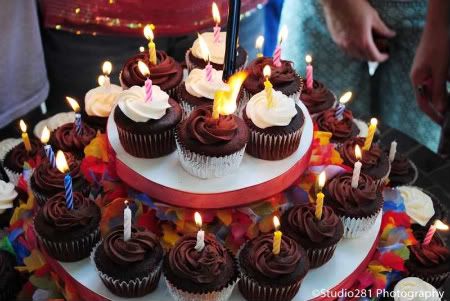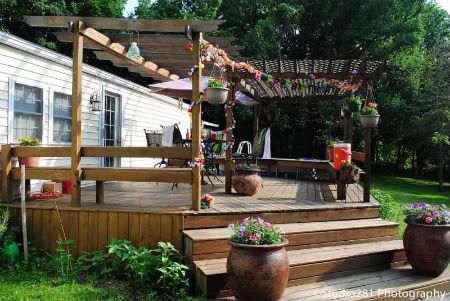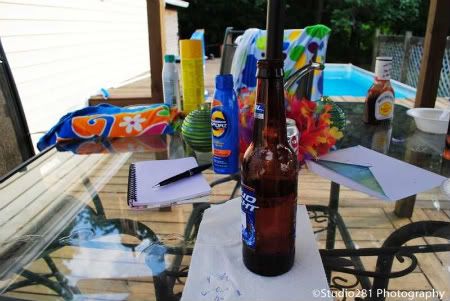 Yeah, the alcohol flowed. After dinner I drove into town with best friend's husband so he could buy more beer, and being the awesome man in general that he is, he let me pull over sporadically to snap some more shots. There's just something so peaceful and right about the countryside, and it lets you step lightly into the past with the herds of cattle, the bright red barns, the tall grasses, all things we city folk have left in the metaphorical dust.
When we got back, everyone was gathered down by the lake my friend's parents had filled in several years before. It is definitely flourishing, with fish to fish for, frogs to spy, and it's clean enough to swim in. I was invited to go out in the boat almost immediately, and seeing as how I'd never been in a little fishing boat before, I hopped in. (Okay, all but crawled in 'cause I was skeered)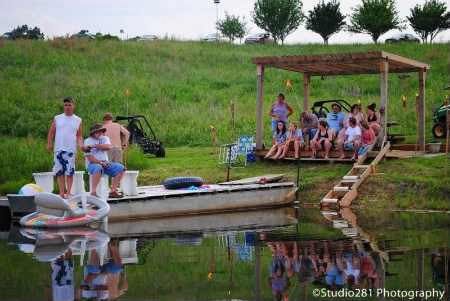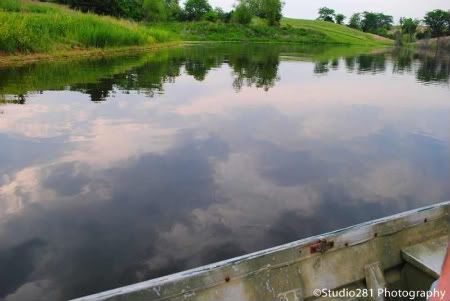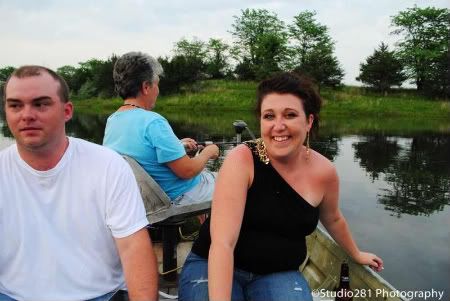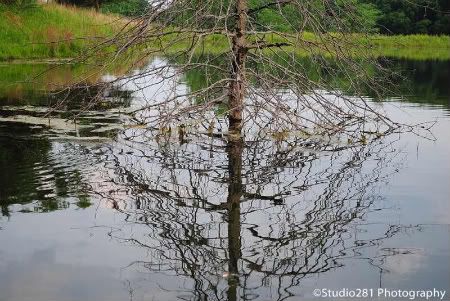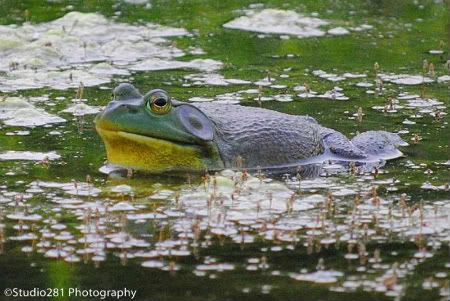 And as I said, there was swimming, and there were boys, so there were antics.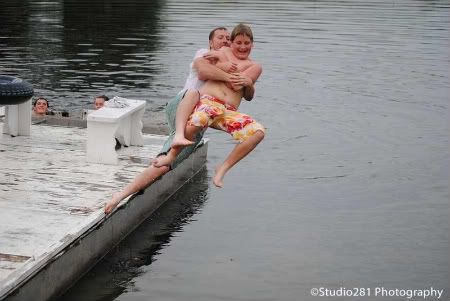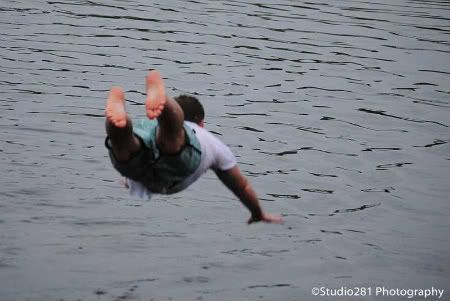 So the day lengthened into eveningtime and it cooled off a bit, and it was one of those nice times when you didn't have to think about other obligations or things in your life that suck, you just chilled, chatted, laughed, and imbibed. The way it should be, frankly.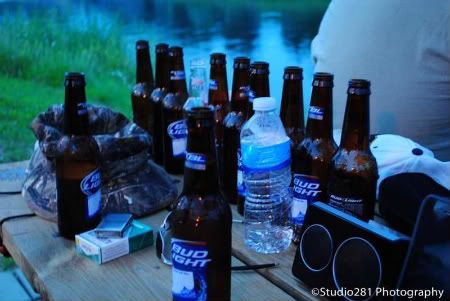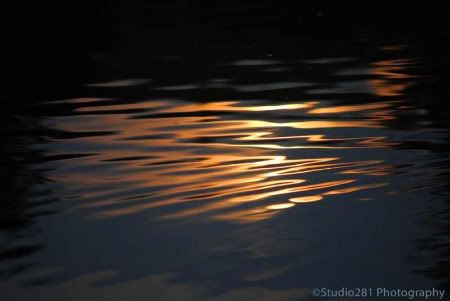 When it was finally dark, best friend's husband and brother-and-law and a few other cohorts went around to the far side of the lake to shoot off surprise fireworks; I stood with her on the dock and cheered them on. Lightning bugs sparkled in the darkness in all directions; bullfrogs bellowed while the smaller frogs went
click-click-click
; cicadas whirred in the trees; a few distant cows mooed at the night. And everything was okay.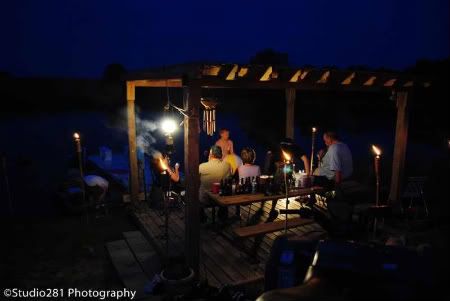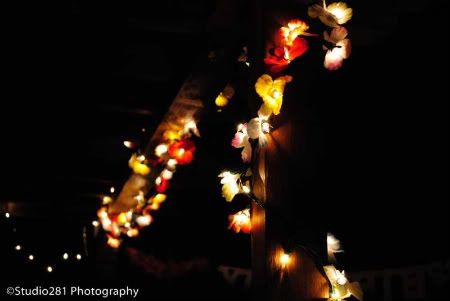 That night, as I sat with my friend and her hubby on the deck under the canvas umbrella, thunder rolled in the distance, and by morning it had rained enough to cool things off somewhat. I headed back reluctantly down the path on which I had come, breathing in the fresh country air a last time.