I was headed out to my first excursion, the John Muir Woods, and because of the poorly positioned highway signage missed the turned onto 580 and ended up headed to the end of Gilman Street in Berkeley. I quickly went from being highly ticked to pleasantly surprised - for in addition to there being a race track around the bend, there was a fantastic view of the Bay. Naturally, I took advantage of the situation.
In addition to the awesome hills in the background, there were rocks leading to the water and wild grasses to enliven the landscape.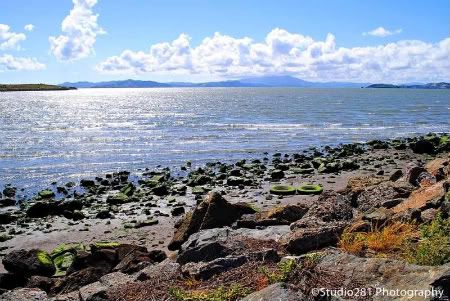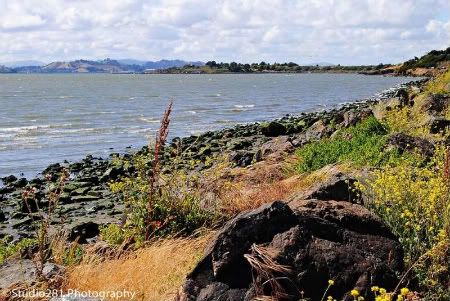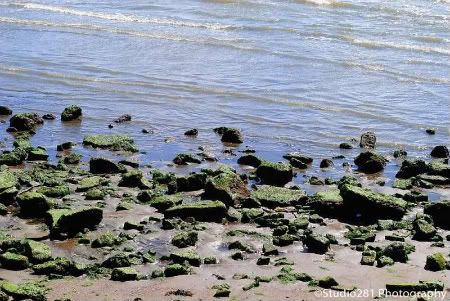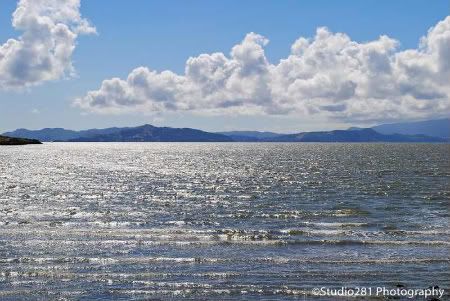 On the way back from the John Muir Woods there were enough clouds in the sky that I stopped back by the end of Gilman Street to see the view at sunset; although it wasn't perfect, it was still nice and atmospheric.