Don't be fooled. The trees here are taking their sweet time changing colors. Today I practiced on the three trees near my job that got the memo that it's fall, in preparation for what I can only pray will be worthwhile shoots later on this month.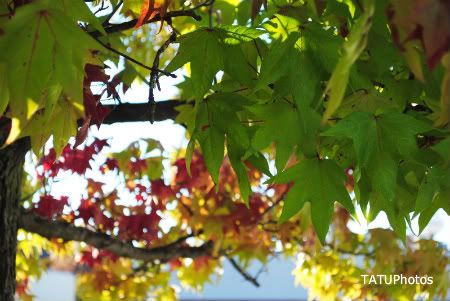 One trick I've learned for getting a searing blue sky is to photograph away from the sun. It sounds a lot like common sense, huh? But sometimes we abandon that when focusing on so many other things.
I'm so happy with my camera! I love what it does.
Now...time to pray for awesome fall color and not just summer-burned disappointment.