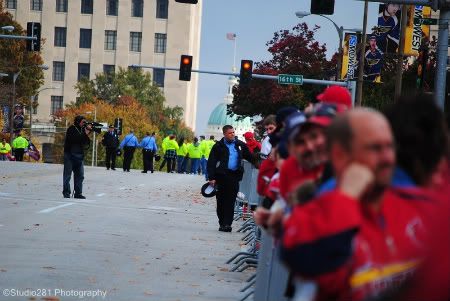 So as you know, the St. Louis Cardinals won the World Series.
*pause for moment of reflection*
So, of course I went to the celebratory parade last Sunday.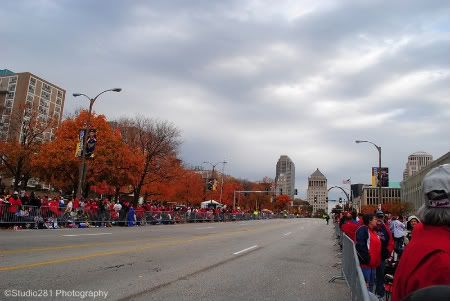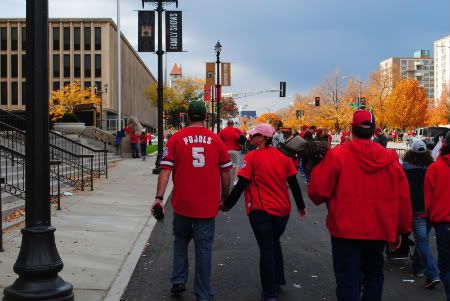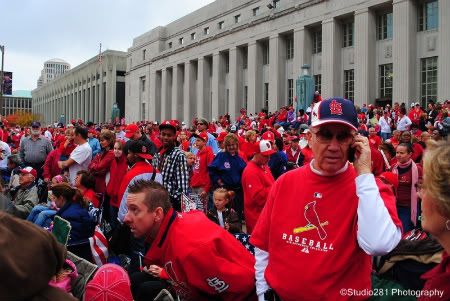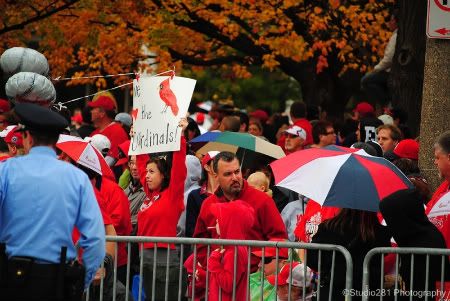 My friend and I got there (way too) early to make sure we had a spot right at the barricades. I had brought my telephoto lens, but it's no fun regardless to be stuck behind a bunch of people and be that much further from the players we'd otherwise NEVER be that close to in life.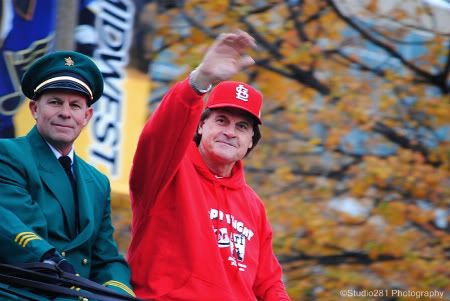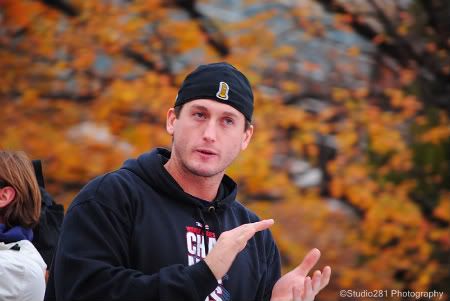 I thought I'd be smart and put my camera in sports mode so I wouldn't have to worry about blur and I'd be able to click away as fast as I wanted. But me being me, I zoinked out and put it in shutter priority mode (I guess making the primitive connection of the letter 's'). But it did result in a kind of cool photo I otherwise wouldn't have gotten.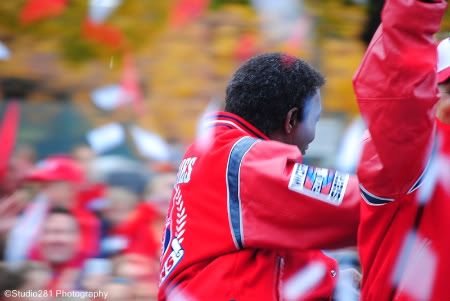 And then sometimes the players wouldn't face our side of the street, so couple that with an unresponsive shutter, and you get madness! But, I'm glad for the photos I did manage to get.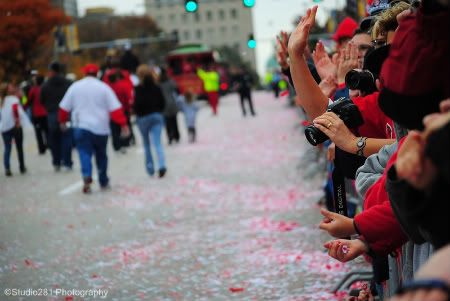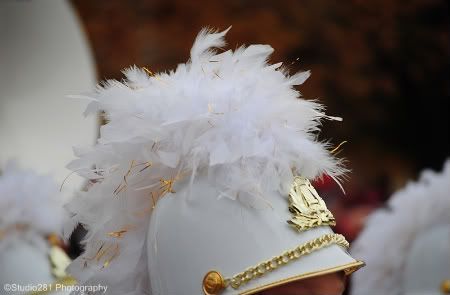 Good times all around. =)